I've been feeling really gross lately with my nasty sinus infection and all. On my way to work yesterday I stopped by CVS and went to harass the pharmacy techs. They recommended Zyrtec-D. I spent $15 on this medicine and boy was it worth it. I still have a bit of a cough but it's better than a sinus headache that makes you feel like you got hit by a mack truck, right?
Charles Stanley
comes on
J93.3
every weekday night at 10 p.m. I try to leave work every night around that time so I can listen to him on the way home. I'll be honest, sometimes I get bored and my heart just isn't open to message but there was something about last night's message that spoke to me. Here is what I wrote down quickly when I parked in my driveway:
If you want God to work in your life, then give him the time to work in it! You have to spend time in prayer and meditation with God.
That really hit home with me! The whole message was about spending quiet time with God to learn his voice and all that.
Well, I get up this morning around 8:15 coughing my head off and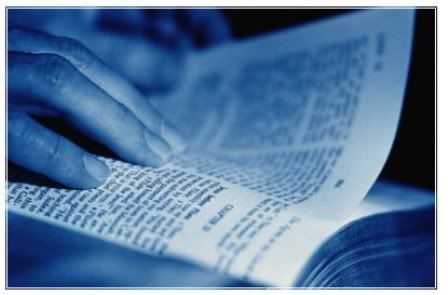 I decide to turn on the T.V. because I knew
Joyce Meyer
was coming on. Boy, did I get alot from her message! Here are the notes I took, this is exactly how I wrote them down:
Works of the Flesh = Frustration
Don't make someone be what they're not
Say to yourself "I AM NOT GOING TO LIVE LIKE THIS" - You deserve joy
Grace = God's unmerited favor, Power of the Holy Spirit
Col 2:5 - You live by grace through faith.
When the Holy Spirit isn't in something, you are going to be miserable
Flow through the Grace of God
Even though you have a gift from God, you still must rely on God. Don't think that you can do something without God. Let Him know you are nothing without Him
Let go and enjoy your life.
Prayer! Spend time with God.
You need to learn to be able to discern when your flowing in grace. If it's God's will grace will be there for you to do it. Yes, you will have bumps in the road but nothing will keep you from fulfilling his will.
AND THIS IS MY FAVORITE OF WHAT SHE SAID:
Jesus did not die for us for our lives to be a struggle!
Jesus did not die for us for our lives to be a struggle!
John 10:10 - "The thief cometh not, but for to steal, and to kill, and to destroy: I am come that they might have life, and that they might have it more abundantly."
John 15:7 - "
7
If ye abide in me, and my words abide in you, ye shall ask what ye will, and it shall be done unto you."
Abide - where you live, We should abide in Jesus.
Did that not make any sense? This is from the New Living Translation Bible:
"
7
But if you remain in me and my words remain in you, you may ask for anything you want, and it will be granted!
"
If we are completely consumed with God and we are living our lives for Him with no doubt of anything he says, we are not going to ask Him for things that don't matter. He will answer our prayers because his word says so!
Jesus wants us to enjoy the journey and have joy in our lives!
If you don't have joy, then you need to spend more time with God.
God wants us to make fruit. Don't be so tense. Don't get grouchy and cranky trying to be a Christian but just go with the flow. RELAX! BREATHE! LIGHTEN UP! Quit trying to make a law of everything.
Jesus said "COME TO ME!" Pray. Believe. Receive.
So, that's the notes I took today while watching Joyce Meyer. I really gained alot from that message.
On
InTouch.org
they have Bible Studies to help you read the Bible. Sometimes I have a hard time trying to figure out what to read. ?? Do you ever have that problem? I know there are bible study workbooks at Christian book stores. I'm sure you could find something online.
Oh yeah, I almost forgot this. I started to do one of the Bible studies on that website until I got a firm "Turn the light Off" from Daniel lastnight. :o) lol Anyways, I accidently looked up the wrong passage but I think I found just what I needed to read. Here's what it said:
Passage Romans 7:23-25:
23
But there is another power within me that is at war with my mind. This power makes me a slave to the sin that is still within me.
24
Oh, what a miserable person I am! Who will free me from this life that is dominated by sin and death?
25
Thank God! The answer is in Jesus Christ our Lord. So you see how it is: In my mind I really want to obey God's law, but because of my sinful nature I am a slave to sin.
We all have sin in our lives .. we're human. But my problem is letting go of the guilt of the person I used to be! Sometimes we can hinder our future by doing not getting over it. If we have asked for forgiveness then our sin is wiped away. Jesus is like "What Sin?" But we tend to bring it back up. So, I needed to read that ... It was another confirmation for me!
Well, time to clean the house! :o) Have a good day whoever read this!